Now Hiring CDL-A Flatbed Truck Drivers!
Drivers Earn Top Pay - $5,000 Sign-On Bonus - Home Weekends
Driver Pay & Benefits:
$5,000 Sign On Bonus - $1,000 paid after first load delivers
$3,000 Refer A driver Bonus - $1,000 paid after first load delivers
Company drivers earn 27% of Load Revenue, that means when freight rates go up, your compensation goes up too! Weekly pay by direct deposit.
Top Performing Drivers (top 25%) can earn $1,800 - $1,900 per week. Our top drivers Work Every Day, Deliver Early Monday and Reload Same Day, Don't Turn Down Much Freight - take a load and go!
Lease Purchase program available - drivers earn 70% of load revenue while working towards their goal of owning their own truck.
Flex Dispatch System - As our partner in this business, you have the freedom to choose your loads and runs. If a load doesn't work for you, it doesn't work for us.
Home Weekends - Time with family is a top priority. We get you home every weekend, unless you choose otherwise.
Great Benefits Package including BCBS Medical and Dental Insurance, Vision Insurance, $10k life insurance, 401k program and vacation pay
We offer $40 Tarp Pay, $100 Breakdown Pay and 6 paid holidays
New model equipment means higher efficiency, few breakdowns and less down time for you.
Rider and Pet Policy - Adult passengers (over 18 years of age) and pets are welcome to ride with you starting day 1.
Flatbed load securement training available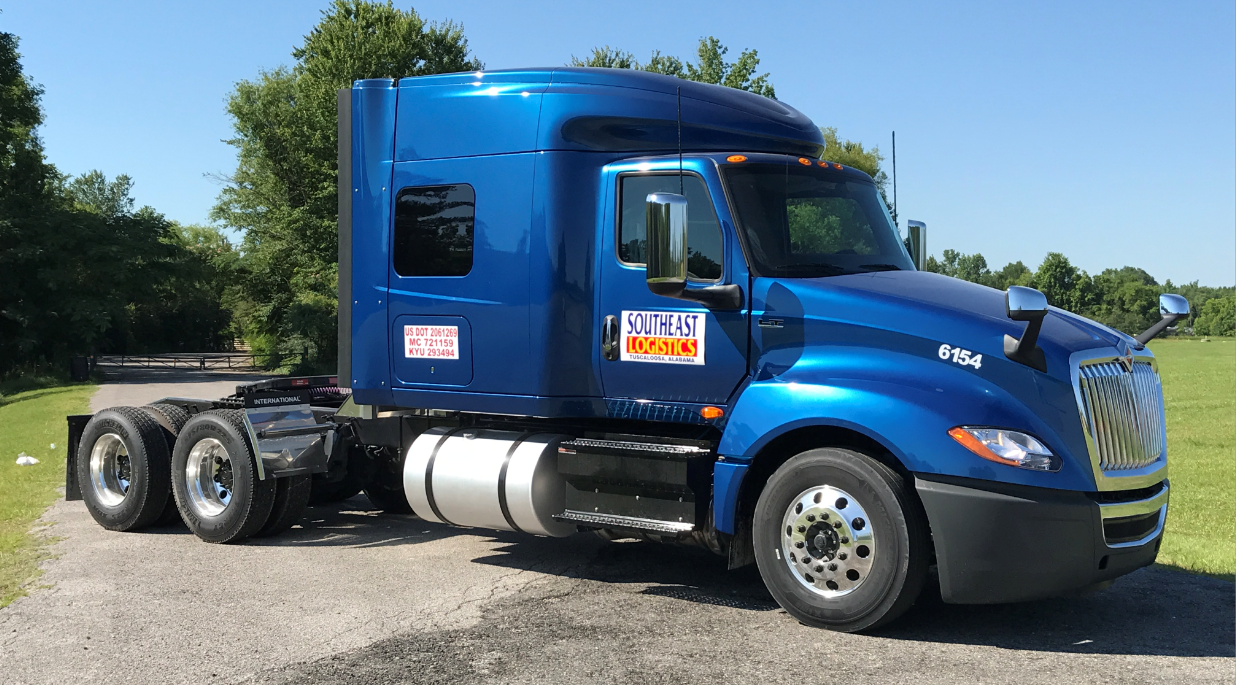 Southeast Logistics is proud to practice and teach our core values of commitment, accountability, respect, and excellence daily. Our company is devoted to making our drivers feel at home. At Southeast Logistics, you're not just another truck number, you're part of the family!
Requirements:
1-year OTR experience
At least 21 Years of Age or Older